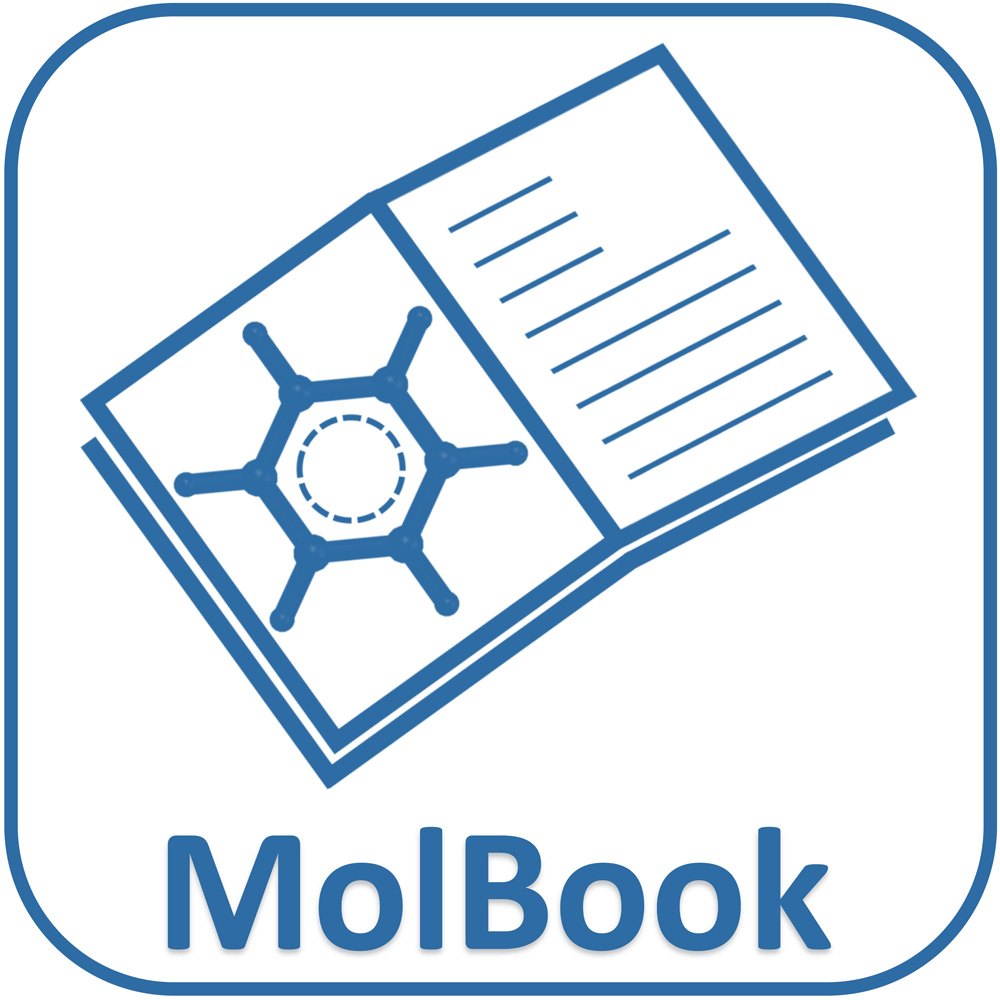 08/07/2023 – Beta Release 1.3 of MolBook UNIPI is available. Try it!
Click here to download it.
Release 1.3beta:
Added function to represent compounds with the ACS 1996 style.
Included option to export databases as Word files.
Changed layout when switchin to TableView (now the table fill completly the tab).
Added widget to dynamically change the number of columns in grid view.
Added export button to export grid view as pdf.
Added context menu on columns of the main table. (For deleting, renaming and hiding the column)
Added function (in the context menu) to copy and paste molecules even from one project to another.
Added function (in the context menu) to directly copy the SMILES of selected moleucle.
Changed fingerprint for similarity search to RDKit.
Automatic update of width of new columns when importing/adding data.
Added 3D Viewer (in the context menu) to show 3D structure of the molecule.
Added function for searching similar compounds on ChEMBL and RCSB.
Added function to fetch data about compounds with reported activity against a target from ChEMBL.
Columns can be moved. In this way it is possibile to change the order.
Added label to display number of selected records (both in the project table end grid view).
Added button for closing tabs
Corrected bug when tab name is changed after the moving the "*" was put into a different tab.
Corrected bug when opening the compounds for editing with short cut the SMILES text field was deleted.
Added function for resetting.
ADMEPred included for prediction of BBB and HIA passage.